Cera

Gender

Female

Species

Talent

Friends

Notable Games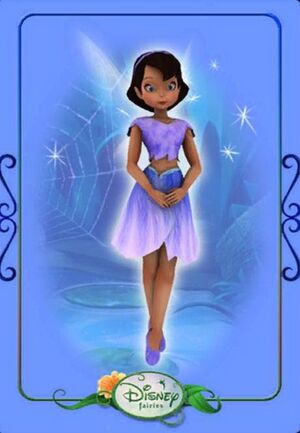 Cera is a water-talent fairy who appears in the Disney Fairies Games. Often found in Lilypad Pond, but sometimes found in Sunflower Meadow or Summer Glade. She loves to listen to the babbling brook, sometimes she will tell you some gossip from it
Her bio states:
"Water fairy Cera is an expert at making ripples in lakes and ponds. Her patterns of waves are pure art, and watching her create them is like watching ballet. Like many water fairies, she frequently listens to the babbling brook, and is always aware of the most current trends in Pixie Hollow."
Appearances
Ad blocker interference detected!
Wikia is a free-to-use site that makes money from advertising. We have a modified experience for viewers using ad blockers

Wikia is not accessible if you've made further modifications. Remove the custom ad blocker rule(s) and the page will load as expected.