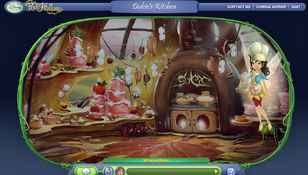 Dulcie's Kitchen
is located in
Neverberry Thicket
. Dulcie runs it, you can cook sweets and eat them if your a member. They restore your pixie dust cupcakes you can make at a very high level along with silly sweets that give funny effects when you eat them such as color changing, turn into a cupcake, grow, shrink,turn into snow man,and others however to eat them you need a membership.
Ad blocker interference detected!
Wikia is a free-to-use site that makes money from advertising. We have a modified experience for viewers using ad blockers

Wikia is not accessible if you've made further modifications. Remove the custom ad blocker rule(s) and the page will load as expected.