Elwood

Gender

Male

Species

Talent

Friends

Notable Games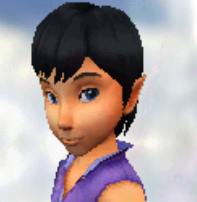 Elwood is Fast-flying-talent sparrowman who appears in the Disney Fairies Games. Usually found at Pine Tree Grove off of Harvest Promenade, sometimes in Winter Woods.
His bio states:
"Elwood is a fast-flying sparrowman. Though he isn't the fastest flyer, he is the fastest talker. Sometimes he can't even finish a thought before the next one comes out. The ever-present smudges of honey on his chin might explain his hyperactivity."
Appearances
Ad blocker interference detected!
Wikia is a free-to-use site that makes money from advertising. We have a modified experience for viewers using ad blockers

Wikia is not accessible if you've made further modifications. Remove the custom ad blocker rule(s) and the page will load as expected.