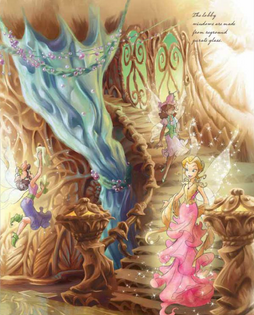 The Lobby of the Home Tree in Pixie Hollow. The main entrance to the Home Tree is through the knothole door on the tree's west-facing side. The entrance opens into a grand lobby, which sparkles from top to bottom. This room is a source of great pride for the Never fairies, who have worked hard to make it beautiful. The brass directory lists the name, talent , and room number of every fairy in Pixie Hollow. The floor of the lobby is tiled with pearly mica. It took twenty masonry-talent fairies over two years to carry the mica in, piece by piece. The massive spiral staircase leads up to the second floor. It is mostly used by fairies whose wings are too wet to fly. Beyond the second level, fairies with wet wings climb ladders to reach the upper stories.[1]
Directory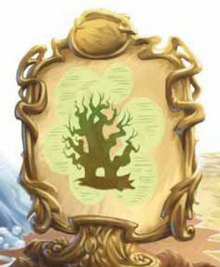 The known rooms of the fairies:
References
Ad blocker interference detected!
Wikia is a free-to-use site that makes money from advertising. We have a modified experience for viewers using ad blockers

Wikia is not accessible if you've made further modifications. Remove the custom ad blocker rule(s) and the page will load as expected.