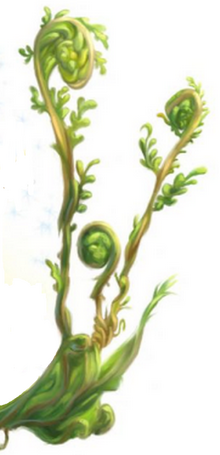 Possum ferns are a type of fern that is easily frightened. If they hear a noise, they will "play dead" by uncoiling their leaves and turning brown.[1]It grows mainly in parts of the woods where few creatures wander, though the occasional garden fairy has managed to coax one to grow in her garden.[2]
References
Ad blocker interference detected!
Wikia is a free-to-use site that makes money from advertising. We have a modified experience for viewers using ad blockers

Wikia is not accessible if you've made further modifications. Remove the custom ad blocker rule(s) and the page will load as expected.